Being one of the best and most attracting tourist attractions over the last few years, Dubai travelers have used to ask frequent and different questions, One of the most repeating of them was: What is the best time to visit Dubai?! and here we do answer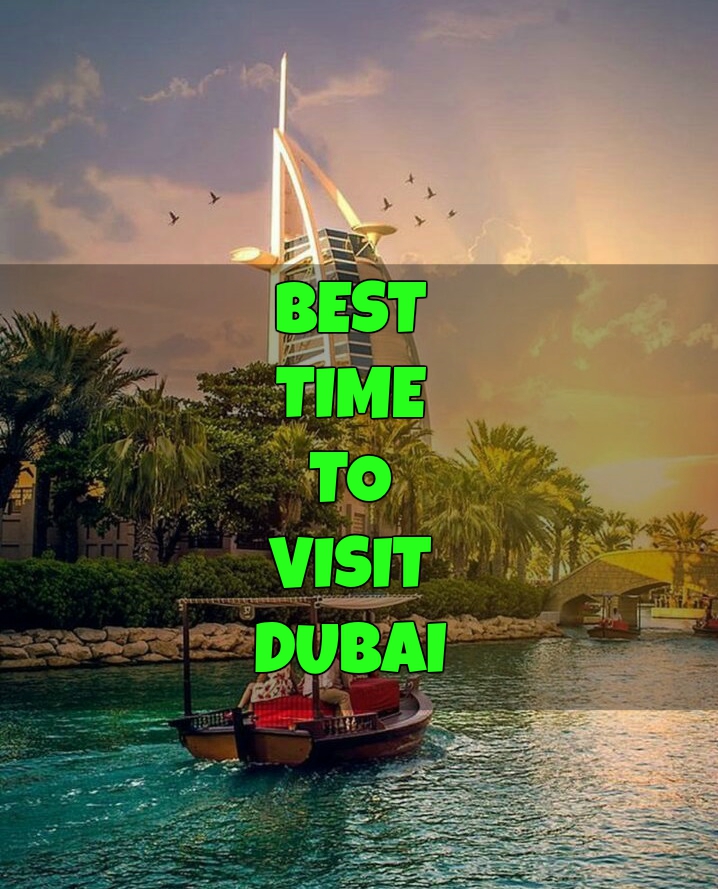 Obviously and briefly we could declare that the best time to visit Dubai is the period from November to April, Neither before nor after.
So why?! Why the period from November to April is the best time for a Dubai visit?! Here we clarify:
1. Climate
Everyone knows that Dubai is located in one of the hottest climate regions on planet. In summer; temperatures could reach 50 and even exceed what makes the weather unbearable within summer times. Almost of Dubai residents had used to back home in summer times for the annual vacation, even the locals escape to shores of Europe and the near Red Sea within summer. That is why we do not recommend traveling to Dubai within summer.
Summer in Dubai begins from the middle of April and extends until late October, The hot temperatures will not let you enjoy the open attractions as expected. On other contrary, within winter; Dubai and UAE generally turns to be very warm, and weather goes to be very perfect comparing to Europe and North America.
2. City Attractions
Due to climate, some attractions are closed within summer times, Those attractions are only working on seasonality basis. There are two main attractions that closed within summer time and actually not of them is meant to be missed within a Dubai tour: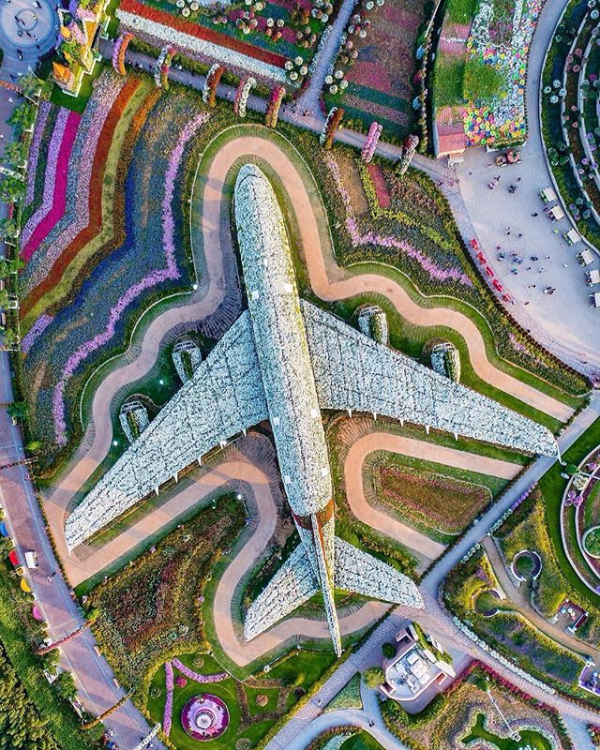 Dubai Miracle Garden is referred to as the world`s biggest garden. Garden is located at Al Barsha of Dubai and it is one of the best places in Dubai to go with family and kids (See a full list of the best places to go with family). Miracle garden is a house of more than 45 million flowers, almost of them are very rare one,  However it opens only in winter times!
Garden used to open from Nov to April, while you need to revise its opening time season by season, Here is their official website where they advise the new season opening times.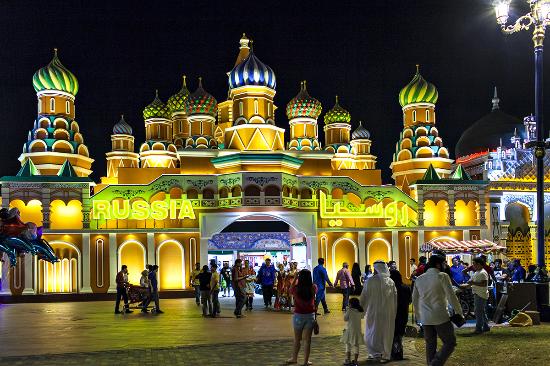 Global Village of Dubai is a large open shopping mall where you could find anything from anywhere in the world. The village is just a massive open area which is divided into different and various sections. Each section of them refers to a certain place in world; Asia, India, Spain, Russia, Egypt, China and much more countries. Inside each of those sections are sold local products from those countries.
Just like the miracle garden, the global village opens seasonally from Nov 1st to April 7th. So it is another reason why Nov-April is the best time to visit Dubai.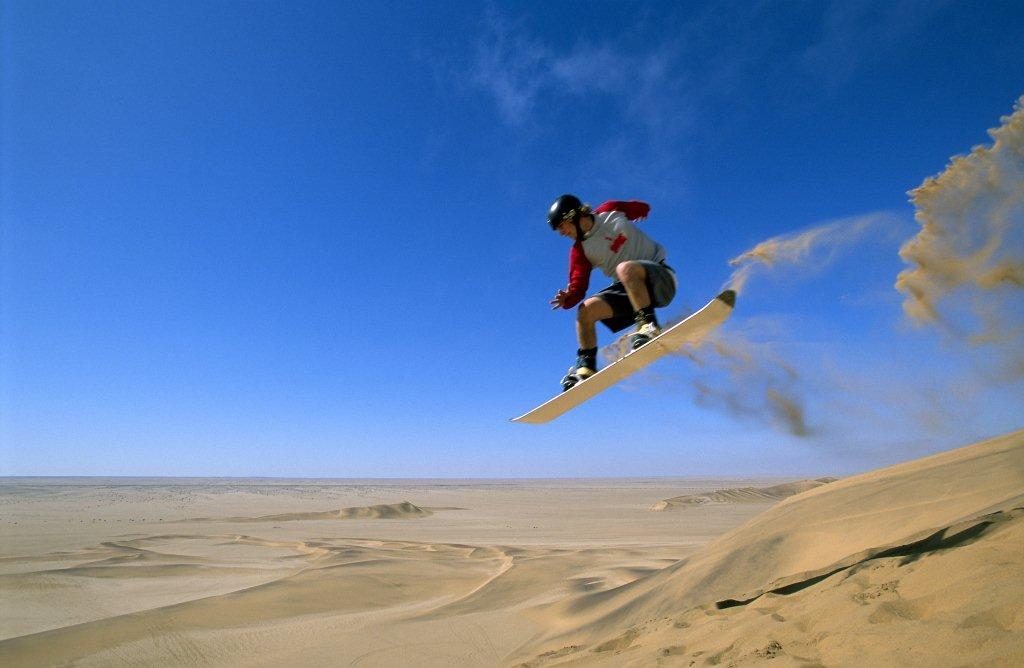 3. Desert Safari
Although the modernity that conquers every corner in Dubai making amazing modern attractions to visit in urban, Dubai desert safari tour is still (and will remain) one of the best things to do in Dubai, and even one of the things you could not miss in Dubai.
There is no doubt that if weather goes hot in urban within summer times, It for goes hotter and hotter at the desert, Desert safari tours then will not be very enjoyable. That is also one more reason why summer is not the perfect time to visit Dubai.
4. Festivals and Events
For long time Dubai used to be known of its annual event and festivals, and actually the good observer of these events could easily find that almost of them come in winter just when the tourist traffic reaches its peak.
Events like DP golf world tour championship, Dubai international film festival, Dubai rugby sevens, Duty free tennis championship and dozens of events are used to take place in Nov-Apr winter times.
Not so far from Dubai, In Abu Dhabi another annual event used to run in November, It is Formula 1 annual race at Yas marina circuit. The big event always attract thousands of the F1 passionate loyal fans.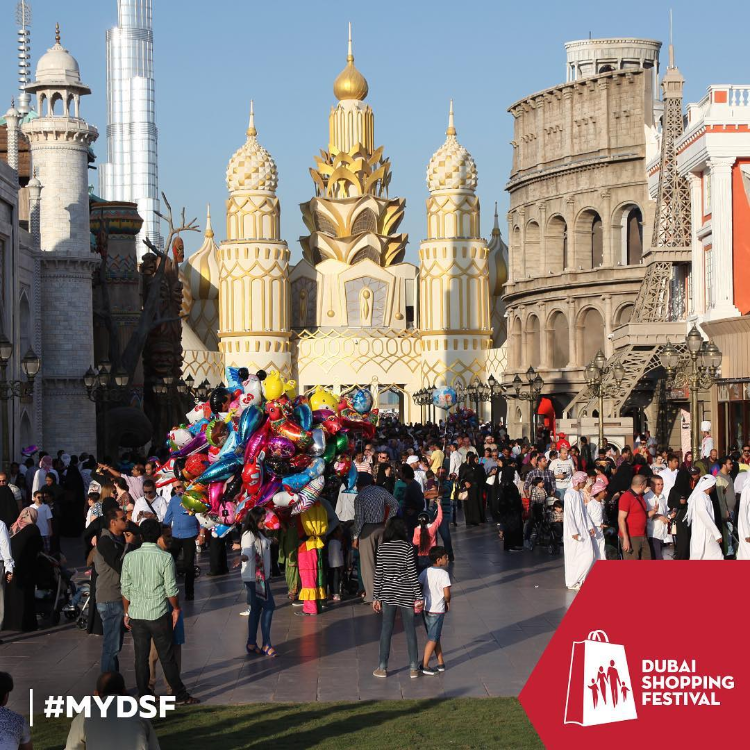 5. Dubai Shopping Festival
The biggest and most well -known festival in Dubai is Dubai shopping festival, which used to take place in January and February of each year. Stores and retailers of different products from different categories are used to offer sale and discounts that could reach 75% within the annual shopping festival, that includes prestigious brands and famous retailers.
So and for all the listed reasons, we used to advise that winter is always the best time to visit Dubai. but does that mean that a visit to Dubai within the rest of year is meaningless?!
Actually that is not true, simply because the main city`s attractions are still open along the year, even most of them offers reduced rates and price collapses that Dubai travelers may love to avail. However a summer tour in Dubai could be very suitable for the transients travelers just like stopover travelers. and for those we set a shortlist of 11 advice for Dubai summer travelers.
Social Share