Dubai stopover is something you should not miss when your flight lands in Dubai for a transit stop. Below we are going to identify the best things we may do within short Dubai stopover.
First of all, let us agree that Dubai is city with big number of various attractions that a traveler love to visit and spend enough time to discover, However that actually does not fit the nature of stopover tours which usually are so time restricted. So we will sort out the best places a traveler could go according to the stopover time limitations.
1.Burj Khalifa and Dubai Fountain
Location: 1 Sheikh Mohammed bin Rashid Boulevard, Dubai
How to access: By private transportation / Taxi / Metro
Suggested time to spend at: 1.5 – 2 Hours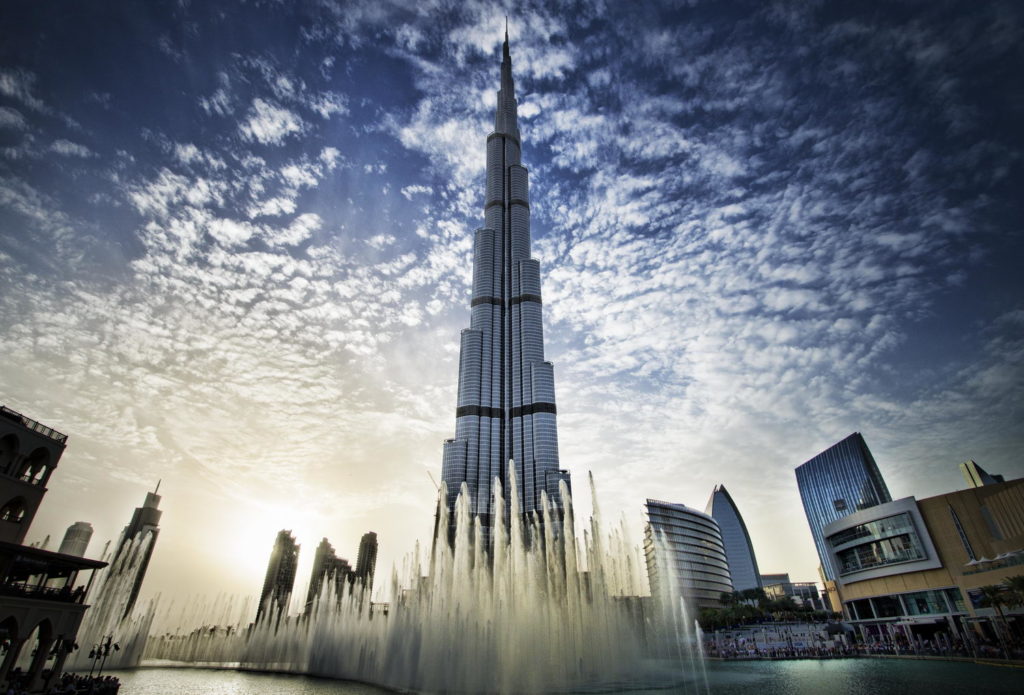 Just like tour Eiffel of Paris, Colosseum of Rome and Pyramids of Cairo, Burj Khalifa is the main attraction of Dubai. It is not imagined that anybody could come to Dubai and not to visit it. So you need to put Burj khalifa on the top of your attractions lists of Dubai.
Burj Khalifa is a very huge and super tall building that gained its reputation as the world`s tallest building that every to exist from 2010 when it exceeds Taipei 101 of Taiwan even before its construction to be completed.
Burj Khalifa is named after the current ruler of UAE; HH Sheikh Khalifa Ibn Zayed, however it is also known as Burj Dubai, while the term "Burj" is an Arabic word means tower.
Burj Khalifa takes 6 years to be completed for a budget of 1.5 USD billions, and it was designed to be a tourist, commercial and residential building.
The huge construction receives tourists at two observation decks. First of them the 124th floor from 35.00 USD per ticket, and the second is the 148th floor from 97.00 USD per tickett. Both types of tickets could be purchased online through the official website.
Directly opposite of Burj Khalifa, there is another decent attraction that Dubai stopover traveler will love to watch out; Dubai fountain.
Dubai fountain is a part of Dubai mall which was launched at May 2009, The fountain is one of the world`s most famous fountains, and known to be the second biggest fountain on planet.
Fountain shows are playing twice at daytime; 1300 hr – 1330 hr. While by night shows are playing from 1800 hr to 2300 hr as one show each 30 minutes.

2. The Dubai Mall
Location: 1 Sheikh Mohammed bin Rashid Boulevard, Dubai
How to access: By private transportation / Taxi / Metro
Suggested time to spend at: 2-3 Hours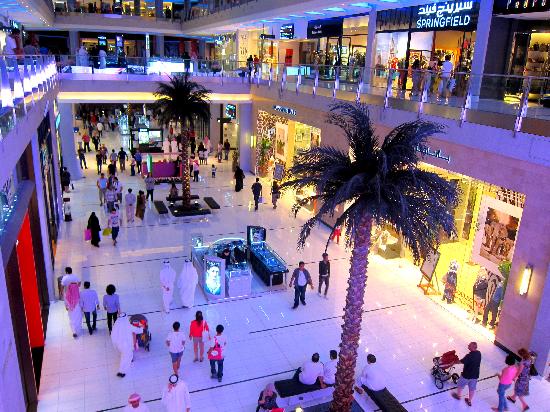 It is mainly the same location of Burj Khalifa. Actually Burj Khalifa is reached from Dubai mall exit door. That what makes a double visit to Burj Khalifa and Dubai mall is a perfect time saving idea to Dubai stopovers travelers given time-limited considerations.
Dubai mall is obviously the biggest shopping mall ever to exist by the total area which reaches 502,000 square metres.
The mall is consisted of 4 floors in addition to under ground garage parking. Dubai is housing a big number of the global brands in many different manufactures from jewellery, watches, leather, fashion clothing to the latest production of vehicles and cars.
In addition to shopping, Dubai mall gained a big fame from the entertainment mediums it provides, First of them is the Dubai aqua-venture which is a real world of undersea living showcases more than 300 species of marine animals.
and over 76.000 Sq foot, SEGA republic provides more than 150 games for adults, in addition to the KidZania area where provides interactive children educational and amusing games.
3. Dubai Miracle Garden
Location: Al Barsha South 3, Barsha, Dubai land Area – Dubai
How to access: By private transportation / Taxi / Bus
Suggested time to spend at: 2-3 Hours
Dubai Miracle Garden is the world`s largest natural flower garden with a total space of 72.000 Sq meters. The garden is a house of  45 millions various kinds of flowers and plants which is operating since its constitutions was finished in April 2013 for a budget of 11 USD millions.
Garden is a perfect place to just relax and refresh between your connecting flight surrounded by pleasing colorful flowers and green plants specially for those who are coming from long flights. and also it is a perfect place that you could get your kids to.
DMC is operates on seasonal basis; from October to April and it`s tickets could be purchased upon arrival for 40 AED.
Book your Dubai Stopover now from Only 29.95 USD!
4. Jumeirah Island
Location: Jumierah Island, Sheikh Zayed Road E11, Dubai
How to access: By private transportation / Bus
Suggested time to spend at: 1-2 Hours
Jumierah island is another good choice to visit for the Dubai stopover tourists as it is east to reach by private jet and takes you directly to the heart of Dubai discovering what is Dubai city is really about; elegance and welfare.
Jumierah island is a residential district that is like no one other as it is considered the house of world`s richest people and celebrities just like David Beckham, Michael Schumacher, Giorgio Armani, Branglina couple and much more.
At Jumierah beach you would love to check in the famous hotel of Burj Arab, one of the most luxurious hotel in the world. Burj Arab hotel is accessed from inside for afternoon high tea, lunch and dinner.
Near to Burj Arab hotel, it is the famous hotel of Atlantis which directly overlooks the gulf. Inside; you could visit Dubai`s biggest aqua city of Dubai Aqua-venture that delivers a real quality time of joy and happiness for adults and families as well.
There are also different restaurants to relax and just get your lunch and snacks.
5. Dubai Marina
Location: Dubai Marina, Dubai
How to access: By private transportation / Metro / Tram
Suggested time to spend at: 2-3 Hours
Dubai marina was mainly established to receive private yachts, However due to the development around, it becomes a classy tourist attraction where a visitor could check the long skyscrapers on its two banks. the most decent of them all is Burj Cayan with its unique design.
Actually Dubai marina is better for a night visit so you could enjoy the fresh air around, in addition to the breathtaking overview of Marina canal. a walk distance from marina it is JBR the elite walk of Dubai.
Dubai night stopover visitor could enjoy an elegant dinning at one marina cruise known as Dubai marina dhow cruise dinner. the dhow cruise is a wooden medium-sized cruises that provides a sailing tour lasts for about 2 hours and serving an international buffet dinner including drinks and beverages.
6. Old City of Dubai
Location: Bistakiya – Gold Souk
How to access: By private transportation
Suggested time to spend at: 3-4 Hours
Only for those who pays more attention to the heritage and history, Dubai old city tour is the perfect way to discover what was the real face of Dubai before modernity era. Old city tour should takes you to visit Dubai museum where an overview of the heritage and history of Dubai is shown with ancient art pieces and laser shows. Museum is located at Fahidi fort at the Bistakiya district. and its entry ticket could be purchased on spot for only 3 Dhs.
Near to museum, you could visit the famous gold and spices souks where various golden objects and jewellery are sold. in addition to oriental and Indian spices.
and get deeper into local culture, you could visit the Jumierah mosque, the only mosque of Dubai that permits not-Muslim to go in. A mosque visit shows you the architecture and decoration elements of Muslim pattern of architecture.
Going inside mosque is available as mentioned for 7.00 USD tickets but it requires a proper clothing to go in, Check this valuable posting about the dress code of mosques in Dubai and Abu Dhabi,
7. Dubai Desert Safari
Location: Desert of Empty Quarter
How to access: A travel agent to operate
Suggested time to spend at: 4 – 6 Hours / Overnight accommodation.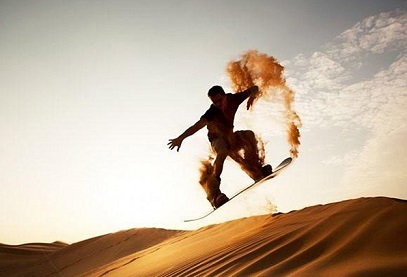 Another and final suggestion for Dubai stopover travelers and specially who cares the most about adventure and thrilling excursions; Dubai desert safari tours.
Actually Although Dubai is known of the urban life it provides, it is still just like a ring in an extended vast desert. So that desert safari tours are still always a perfect choice and option for Dubai visitors. and the really good thing about desert tours is that they are available almost all the time from the very early dawn times to the noon times trip that could continues to next day through out desert camping. Find out the different options of Dubai desert safari tours with its inclusions and activities to do.
Now, feel free to check our Dubai stopovers tours catalog and what to dos for an elegant travel experience
Social Share