A city where nobody sleeps! It could be on of the best statement to describe world`s biggest hub; Dubai!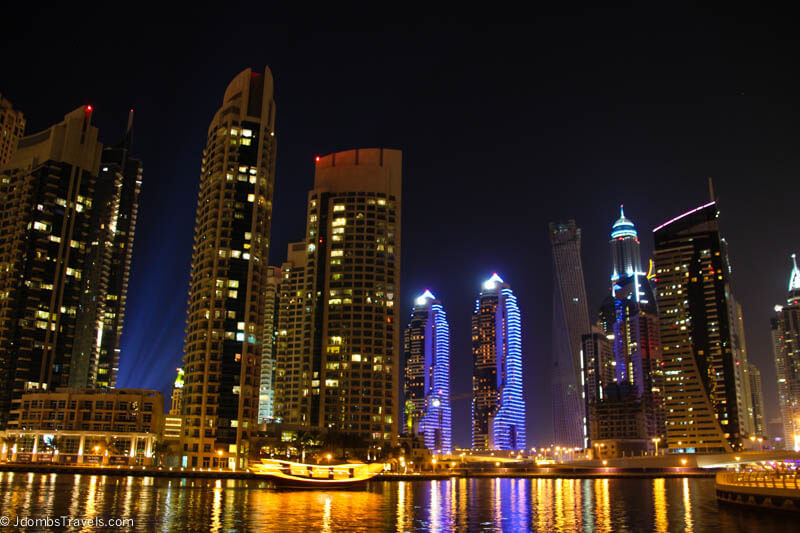 Dubai is a city where you could enjoy the night times just as much as you enjoy day times. and below we come with the best things to do in Dubai at night. Check out the best Dubai night activities and identify the best places to go at night in Dubai. It is also much recommended for those who get a transit visa to have a short stopover at Dubai before the connecting flight departs.
Burj Khalifa: Capture a stunning Dubai view by night!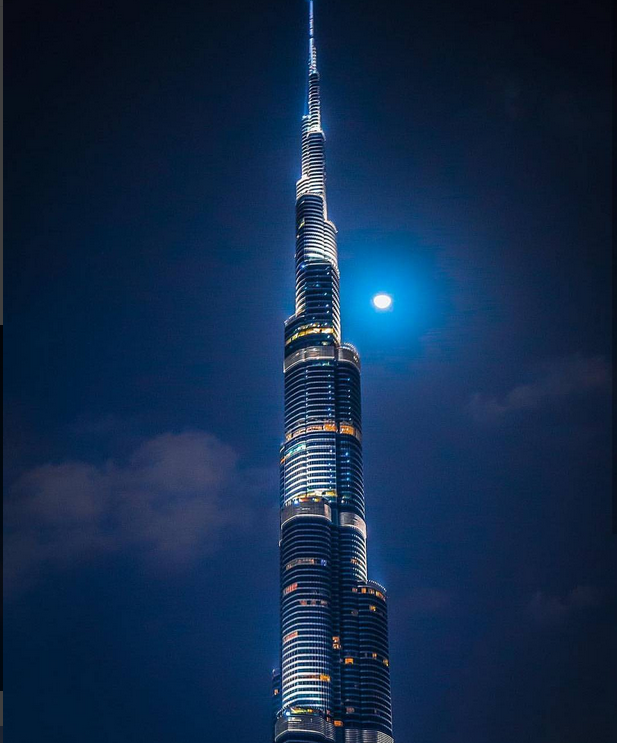 It is city`s number one attraction. and it is the attraction you should not miss anyhow while in Dubai; Burj Khalifa the world`s tallest building ever.
How to access ?!
Burj Khalifa is easy to access from anywhere in Dubai, you could use the metro to reach it`s station which is called after its name: Dubai mall / Burj Khalifa. you also could take a taxi from anywhere in Dubai to reach it. besides booking for a private transfer.
Just one thing to keep in mind; Dubai metro closes at midnight.
The Experience:
You could only love to just set in front of the shining tall tower watching out the lighting flashes on it, and the cheerful colors that keep playing on its windows. But if you are looking for deeper experience, you for sure could advance for a ticket to the observation deck where you could enjoy a panoramic night overview of the majestic city from the tallest point every you could reach which called the observation deck.
There are three observation decks at Dubai`s Burj Khalifa at the floors 124th, 125th and 148th. and their tickets value are starting from only 35.00 USD. You could check them all online via BurjKhalifa.ae  and for sure Burj Khalifa will always be one of the best things to do in Dubai at night
Enjoy a Musical Dancing Show at Dubai Fountain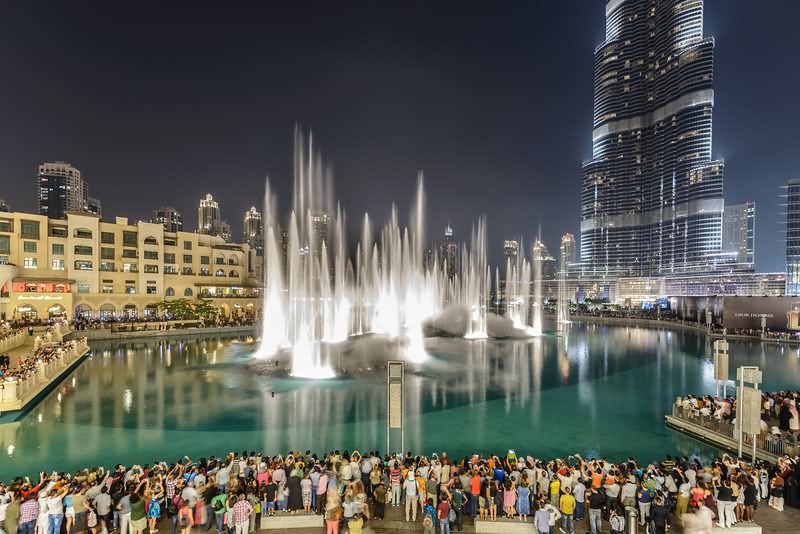 The Dubai fountain is another magnificent attraction of Dubai, It is at the same where Burj Khalifa stands. and it is really a very interesting attraction where you would love to check.
How to access ?!
As we said, Dubai fountain is the same where Burj Khalifa is, and that means it could be reached exactly the same way Burj Khalifa could be reached; by Dubai metro, taxi or private transfer.
The Experience:
Dubai fountain is considered one of world`s top ten biggest fountains. The fountain plays a dancing musical show every 20-30 minutes by night. Each new show comes with new music / song and new water dance! There is no entry fees for the Dubai fountain.
Burj Khalifa and Dubai fountain both are included within our Dubai night stopover that we do deliver from airport.
Global Village: Shop The World!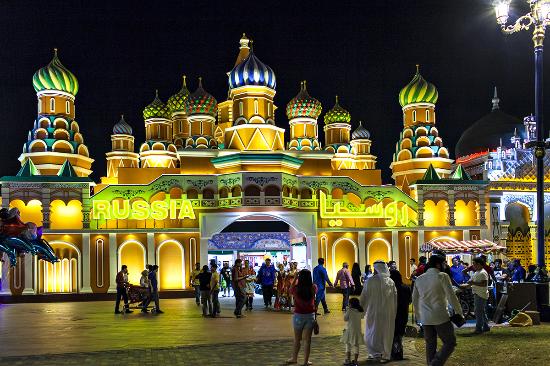 Everyone loves shopping, and that what global village exactly delivers, But just imagine if you could shop the whole world from one place?! Does not sound a fantastic experience?!
If you think so, you will really love to visit global village which a mass place which is divided into smaller sections. Each section of them represents the culture of a certain part of world selling its most famous products. India, Europe, Africa, Egypt. Iran, Russia and more countries products could be shopped from the global village
How to access ?!
Global village is located far somehow from the downtown where no metro goes, However you could get a bus to reach as there are regular buses go to and from the village. In addition to taxi and private transfer options.
The Experience:
It is a very good activity to recommend for the shopping passionate people, specially women! everything you might need is delivered inside, that includes clothing, cosmetic, spices, accessories and even local food and beverages. and that what actually made the global village visit one of the best things to do in Dubai at night.
You just need to make sure that the village is open during your touring time as it closes by spring and summer times!
Dubai Marina: See The Brilliant Side of Dubai Night!
If you would love to enjoy a calm romantic walk where you could fill you lungs out with fresh air, Here we recommend you Dubai marina.
Dubai marina is a canal of water that runs and its two banks stand a big number of skyscrapers which are used for different functions; residential, business corporations and hotels. the most famous of them all is Burj Kayan.
Besides the big long towers, there are a number of restaurants and cafes where you could stop by for a dinner or quick drink.
How to access ?!
Accessing Marina by popular transportation is a little complicated as you need to get in a metro, then switch to Dubai tram. You may hire a taxi for an easier access.
The Experience:
A great experience awaits you as the marina is really of the best places to go within night to identify the brilliant face of the rich emirate of Dubai. It is very suitable for a family outing and for the couples as well.
Another activity to do at Dubai marina, is to book for a night dining on board a marina sailing wooden cruise. this provides a gentler experience and romantic dinner to remember. Check out our Dubai marina dinner tour that includes dinning and transfers from only 59.95$.
Take Your Dinner at The Creek
Another dinning experience but this time at Dubai creek. Dubai creek is a natural creek that comes from gulf water, the creek divides Dubai into two parts; Deira and Bur Dubai.
How to access ?!
For easy access, you may love to hire a taxi or to use private transfer.
The Experience:
The dhow cruise dinner experience is so similar to Dubai marina dinning experience; another sailing boat which serves international buffet dinner and a list of soft drinks. The experience comes with a soft music at the back ground for more romantic atmosphere.
A Sandy Bed and Astral Quilt: Dubai Camping Safari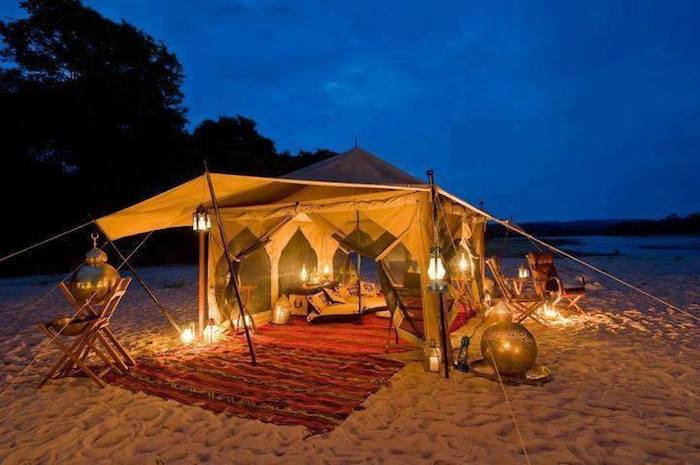 When you just fed up of the crowded cities and the noise of modern world, Leave everything and escape to the pure desert. Actually although Dubai is one of the most urban cities in the region with a modern lifestyle, but it is till after all a small ring in an extending desert. So that the desert safari tours are very popular here.
How to access ?!
There is noway to reach the desert or try the experience except hiring a tourist services provider.
The Experience:
Have you every tried to sleep at a bed of sands and blanket of stars?! If you do not, you should not miss to try. Overnight safari is really a very brilliant experience that provides a magical atmosphere and a night to remember for the lifetime. The experience includes two meals of dinner and breakfast, besides tents, blankets and camping facilities. Check out a detailed itinerary of the tour within our Dubai overnight safari tour. and all what we could promise, it that if you have an adventurous spirit; Dubai camping safari is one of the best things to don in Dubai.
Dinner at Sky-bar Burj Arab Hotel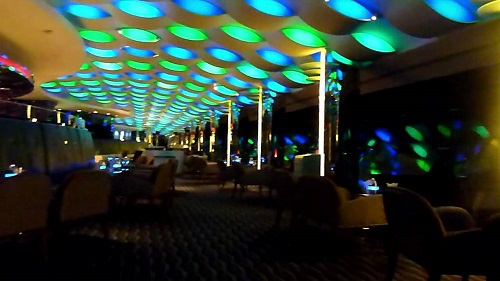 At Jumierah beach, and overlooking the gulf, locates one of the world`s most luxury hotels. Burj Arab hotel. and if you are looking for a fancy dinner to remember for a long time, you for sure will love the dinner at sky bar restaurant.
How to access ?!
Taxi, private transfer or even bus could get you to Jumierah island. and to reach the hotel itself you need a previous booking and a delivery by private transfer. For gentler experience, the hotel provides a Rolls Royce reception and transfer per request.
The Experience:
There is no gentler experience than the dinning at Sky-bar restaurant where you could get your dinner in a restaurant that overlooks the gulf. You will need to fit into formal or smart casual clothing. A dinner billing could reach 200:250 USD for a couple.
So it was our list for the best things to do in Dubai at night, bur for sure we did not cover them all, So we invite you to recommend us yours if you have more ideas or suggestions. and for now, we hope that our list works well with you!
Social Share