What to Do in Dubai in 3 Days
Lately, Dubai has become one of world`s most attractive tourist destinations, and although you need long time to discover all about Dubai, we come to today with ideas for a short stay in Dubai for only 3 days. So what to Do in Dubai in 3 days ?!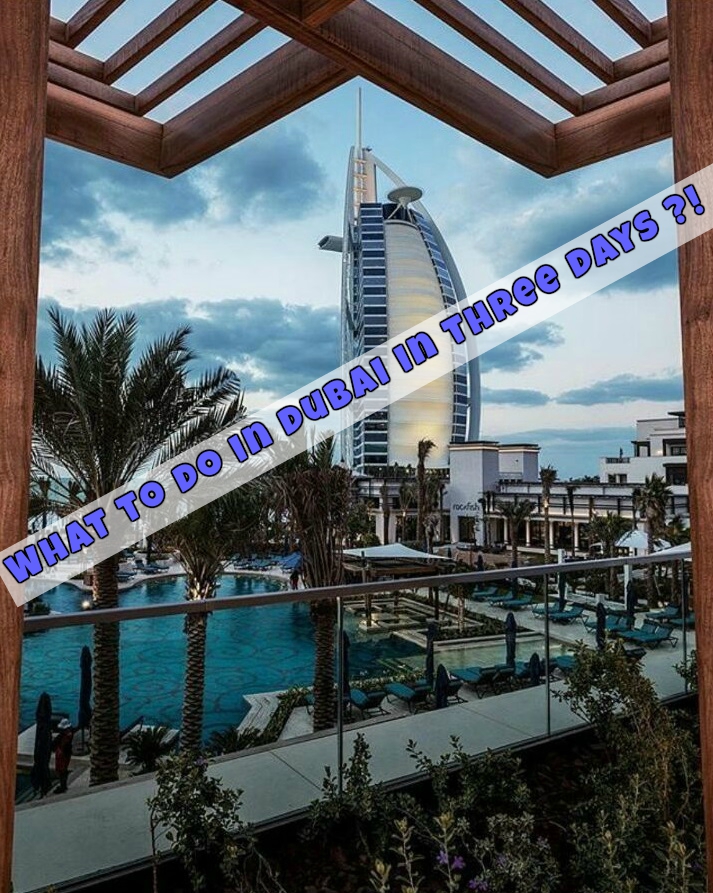 Day I: See The Essentials
At day 1, we start with the things you can not wait to discover in Dubai, so after your get up early, taking your breakfast, you begin with a quick visit to Dubai museum. The museum is located at Bistakiya square, and Bistakiya square is city`s #1 cultural and heritage square. At the museum you will get an overview of the history, culture and heritage of the original inhabitants of Dubai within what before oil and modernity times. Museum also houses ancient tombs and monuments dated back to thousand of years ago. tickets are paid on spot for only 3.00 AED (less one USD).
From the museum you may head Jumierah mosque one of two mosques that permits no Muslim to go inside. The point of mosque is to identify the Islamic architecture and construction styles in addition to getting a deep knowledge of Islam world`s second most common religion. A visit to the inside of mosque costs 7 USD ticket and needs a dress code which should covers women head, shoulders, chest, arms and legs. While for men it needs to cover until knees. Without the dress code you will not be able to go inside.
Your next stop could be by Jumierah island shores, where you will have the opportunity to enjoy the scene of Arab/Persian gulf scene and visit the two famous hotels of Burj Arab and Atlantis the palm. In order to be allowed to go inside Burj Arab hotel, you need to book either afternoon tea or lunch, while to go inside Atlantis hotel, you need to book Aqua-venture tour.
After finishing your visit to Jumierah island, you may love to use the bus to reach the nearest metro station where from you take your metro heading Dubai mall.
At Dubai mall you will have the chance to discover the world`s biggest shopping mall with hundreds of shops and retailers of the biggest brands in the world. that includes fashion, watches, mobility, jewellery and even food and beverages.
In addition to the shopping experience, you will be able to live an underwater world live experience within the Dubai aquarium which its tickets begin from only 100 Dhs.
Outside the mall, it is time to watch out the biggest attraction of Dubai, Burj Khalifa; world`s tallest building. Burj Khalifa is accessed from inside for an observation view with tickets that start from only 37.00 USD. and before the tower it is the famous Dubai fountain with its fabulous dancing and musical shows. a show plays every 10:15 minutes.
For nigh time, you may love to try the experience of having a special dinner to remember at a sailing wooden cruise, it is time for Dubai marina cruise dinner. the dinner operates from 0800 am and for two hours on a sailing cruise that goes in the marina with a magnificent background of skyscrapers everywhere.
Marina is reached by Dubai tram, but dinner booking should be thorough a tour agent to handle. and if you decided to go on your own, try to reach the near JBR walk. it is a walk by sea shores where you could fill your lungs out with fresh air and feel the luxury everywhere around.
Day II: Adventurous Day
After such a busy first day from 3 days visit to Dubai, you will need to get warm shower. relax and go in deep sleeping and wake early by next day to try a day full of adventure, visit Dubai aquarium at Atlantis hotel. Remember Atlantis hotel ?! Yes exactly it is the one you ve passed by within your first day, the one locates on palm Jumierah island shores. the hotel is reach by bus from the nearest bus station to your accommodation but you will then need to walk to reach it.
It needs a previous booking to enter the water city, See the rates and tickets types and get your one with online payment facility. the water city is full of thrilling games and tubes and you will love the experience so much. approximately it takes 3-4 hours to discover the place and enjoy the activities. but for sure do not forget your swimming clothes and towels!
Near it it, there is Kite Beach, a free beach where you could swim in the warm waters of gulf, you may try it once there.
Go back to your hotel to catch your previously booked appointment with your travel agent for the safari adventure! Actually everybody assures that Dubai desert safari tour for once at least is a must to do when in Dubai!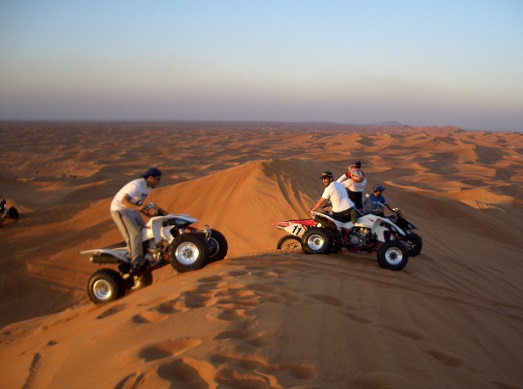 Your drive usually reaches you by 0400 pm, you take the 4×4 jeep car and drive heading the near desert. the experience begins with a thrilling drive over sand dunes for about 20 mins until reaching the desert camp where you welcome with soft drink / cola and lovely shawrma and falafel sandwiches!
Then it is part times, various shows of belly dancing, fire works, falcons, tanura and local dancing will be performed in a lovely atmosphere of joy and pleasure.
BBQ dinner is served by 0700 pm, then you may take your coffee while smoking shisha or pipe water.
desert safari experience ends by 0900 pm then you go back to hotel for relaxation, but if you still have some energy, try one of the dancing clubs in Dubai for a nightlife experience.
Day 3: Get Relax and Shop!
I believe that you are gonna sleep and sleep well and not to wake up before noon times, and once you wake up, take a taxi and head to the famous miracle garden where thousands of various flowers and plants are offered. then it is time for Dubai shopping tour, in Dubai there are dozens of malls, may be the most famous of them are Dubai mall and Mall of Emirates. But I recommend you Ibn Batuta mall, it is easy to reach by Metro and offers quality products at very good rates specially within the shopping festival times (Jan/Feb each year)
after the mall shopping, you may love to visit the Chinese market at dragon mall for cheap Chinese souvenirs, and may be the Indian market as well for spices and cheap clothing.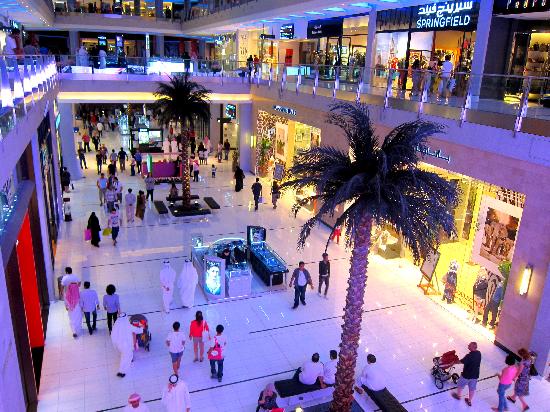 By night times, make sure that you will find your way to the global village which is a vast shopping area divided into sections, each one expresses a part of world that sells its most famous products just like clothing, food, spices and more. there are many sections for many countries in Africa, Asia, Europe and US.
So within only three days in Dubai we were able to visit Dubai museum, mosque, Jumierah beach, Burj Arab hotel, Atlantis the palm and its aquarium, Dubai mall, Burj Khalifa, Dubai fountain, Aqua-venture of Dubai, Dubai marina, JBR, mall of Emirates, miracle garden, Ibn Batuta mall, global village besides a desert safari adventure!
We need only to recommend you to buy the transportation smart card of Noul which could be used for metro, tram, buses and even taxi in Dubai!
Check the full catalogue of the best activities to do at Dubai via Dubai day tours activities and things to do.
Social Share